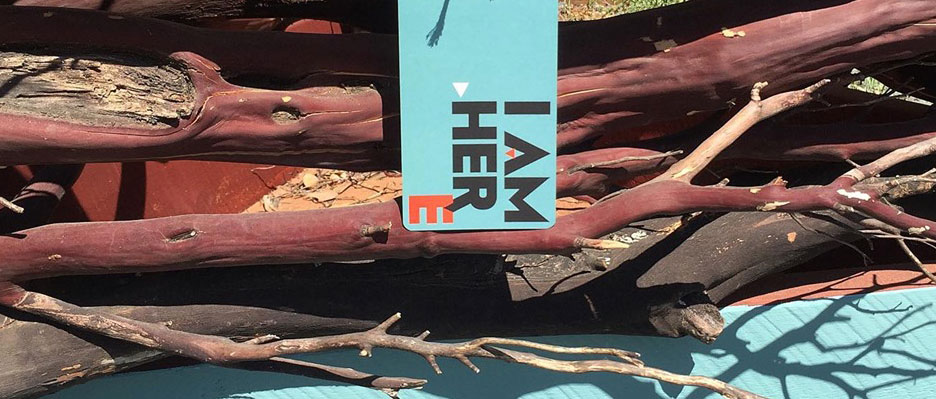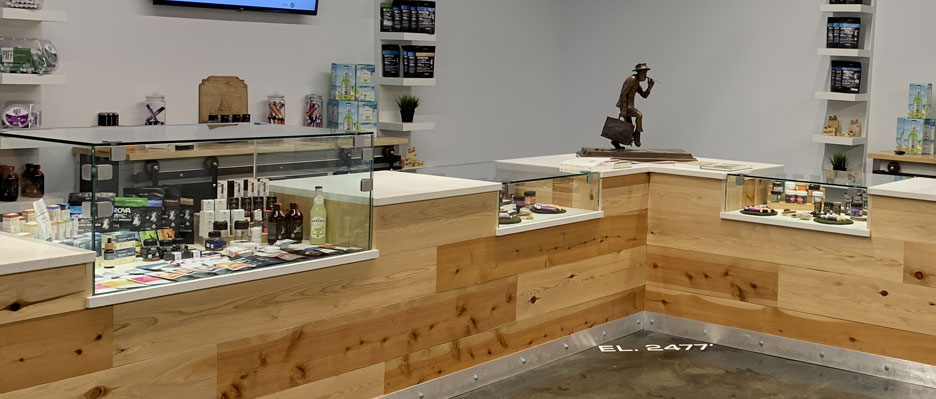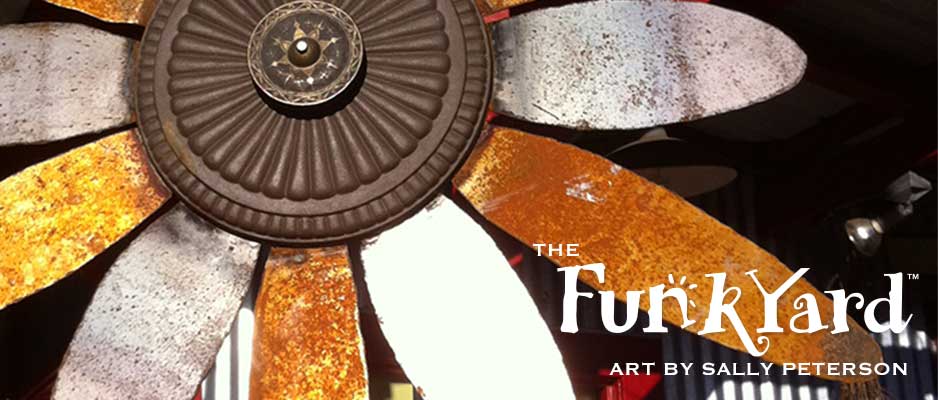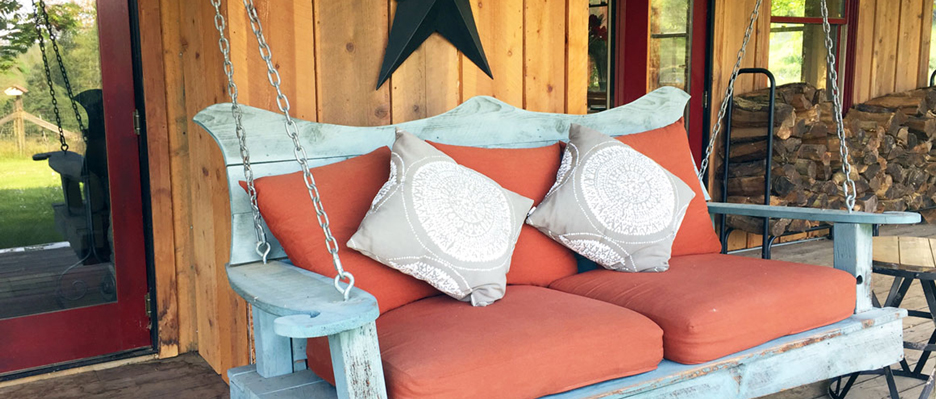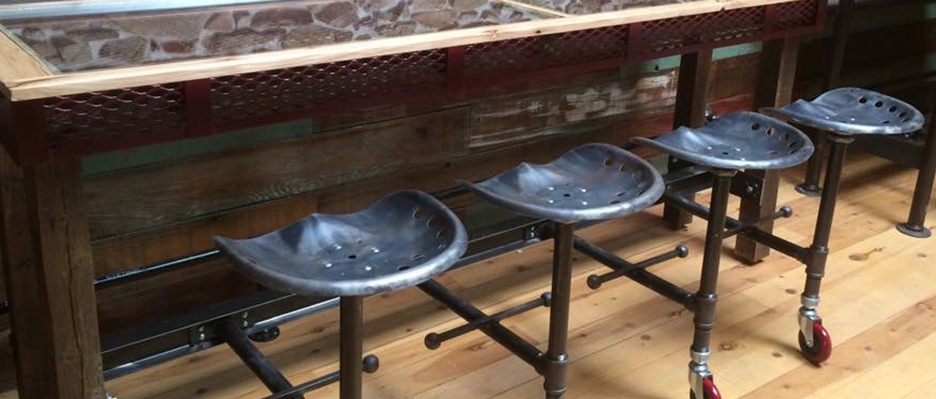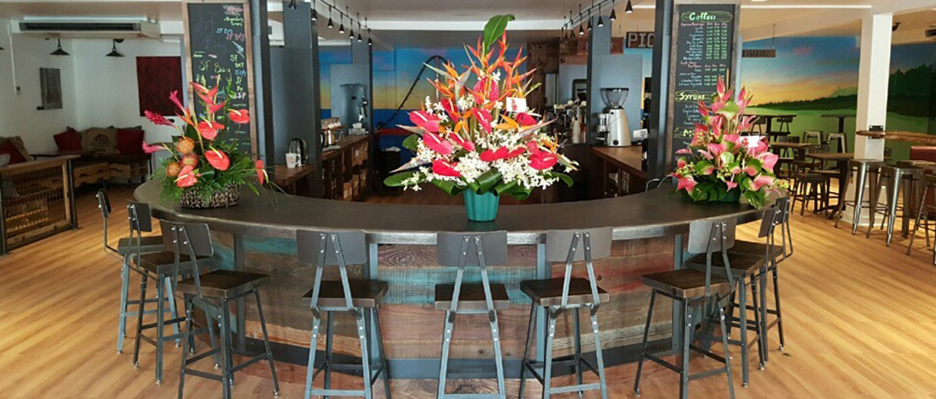 The Art of Metal & Wood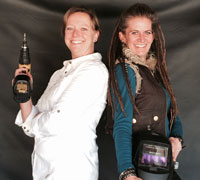 From renovations to innovations in interior design and furnishings, Monica and Sally collaborate with you to create your unique space.
Monica wrangles and whittles wood (preferrably reclaimed), and Sally tames and teases metal (or other obtainium) for warm-and-rustic, industrial, modern and truly one-of-a-kind designs that are environmentally responsible.

Collaboration fuels creativity at Big Star Ranch. Sally Peterson (the Funkyard/metal) works with Monica Hughes (Naked Tree Woodworking) to deliver stunning interiors and custom designs for residential and commercial spaces. See more about us.
From modern to rustic, the Funkyard collaborates with you to bring your dream space to life. Unique furniture, signage, POS and merchandising displays, doors & gates, interior & exterior design, artwork and sculpture are all possible at the Funkyard!

Art + Welding
My sculptures are inspired by my passion for turning junk into treasure. Each piece is individually hand-crafted with love.

Interior Design
The home should be an artful expression of yourself, and be as wonderfully unique as the people that inhabit the home!

Wood + Metal
I work with Naked Tree Woodworking to create one-of-a-kind wood + metal creations and interior spaces for local businesses.