About Us
Monica and Sally have a lot of fun working together, and their wood/metal creations can be seen all over town...see their latest projects or Read What The Union Has to Say.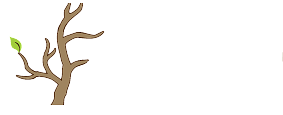 Naked Tree Woodworking is owned and operated by Monica Hughes (since 1998). Naked Tree specializes in custom furniture, homes offices and one-of-a-kind pieces. Visit Naked Tree Woodworking website.

The Funkyard is owned and operated by Sally Peterson. Whether structural, interior or exterior, whatever Sally creates with her plasma torch and welder is a piece of art. Since 1995. See The Funkyard gallery.
SKILLS
Not only are we friendly and fun to work with, we'll put our heart and soul and talent into your project.
Creativity
*relatively no blood or tears
Our recent projects include:
Big Star Ranch is located in the scenic Sierra Foothills and is the home of Sally Peterson, artist and interior designer. On the ranch is a large old barn, converted to a workshop and studio, where Naked Tree + Funkyard collaborate to create works for residential and commercial projects. Work with us!
From salvage yards and garage sales come many of the raw materials for Funkyard sculptures, home furnishings and design. Inspired in part by the discards of our world, and also by the bounties of nature and beauty at Big Star Ranch, turning junk into treasures is Sally Peterson's passion. View the gallery for her FunkYard Flowers, art, furniture and more.